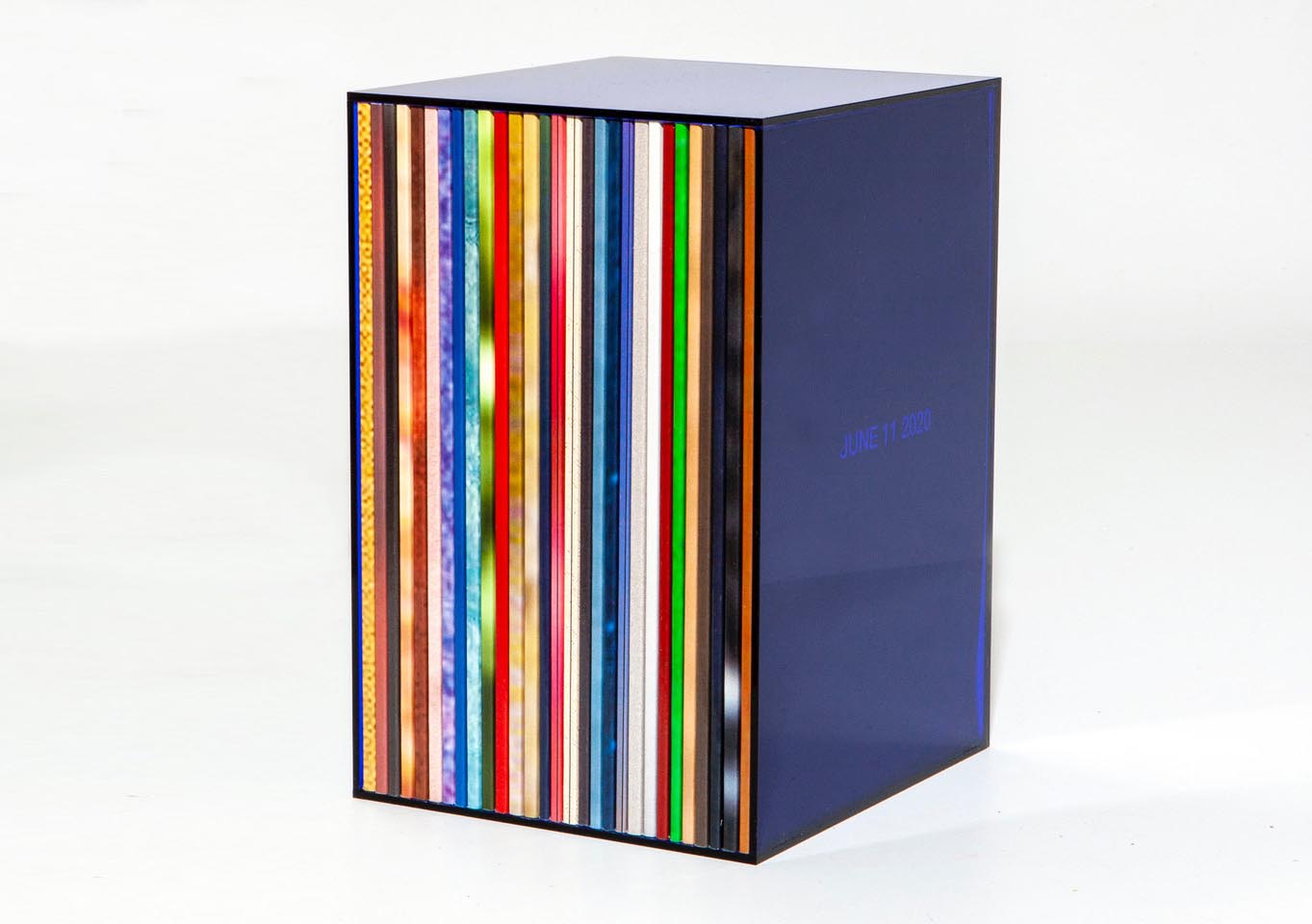 ABC DAYS
At the invitation of Wil van Iersel, twenty-nine international artists each produced a book on a chosen day between June and July 2020. The theme and content of each book was open to each artist; be it a diary, a sketch book, a reflection on these strange times, work made during the lockdown, or a response to the Black Lives Matter demonstrations against police brutality and white privilege. The only condition was for the book to be uploaded to the web on the chosen day. The result is an archive of 29 works made by artists - sometimes in quarantine - during a period encompassing the Covid-19 outbreak.
Twenty-nine digitally printed books, colour.
Each volume 17 x 24 cm / 48 - 64 pages.
Box set available in an edition of 29.
With contributions by Alaa Mansour (LB), Bruno Zhu (PT), Corinne Vionnet (CH), David Horvitz (US), David Schulz (US), Dawn Kim (US), Duncan Wooldridge (UK), EJ Major (UK), Hermann Zschiegner (US), Jack Halten Fahnestock (US), Jan van der Til (NL), John Maclean (UK), Jonathan Bragdon (US), Jonathan Lewis (UK), Jonathan Schmidt-Ott (DE), Kurt Caviezel (CH), Lotte Schröder (NL), Louis Porter (UK), Micheál O'Connell [Mocksim] (IE), Mishka Henner (UK/FR), Mohini Chandra (UK), Monika Orpik (PL), Ofer Wolberger (US), Penelope Umbrico (US), Rahel Zoller (DE/UK), Studio The Future (NL), Sveinn Fannar Jóhannsson (NO/IS), Travis Shaffer (US), Wil van Iersel (NL)